It's just a few days before the prerelease and I am still undecided if I would be partaking on this upcoming event primarily due to financial constraints. Not to mention that I am more inclined to just save up for deck pieces that I can use in the new standard metagame. As of the present, all the cards in Theros has already been spoiled and the truth is that contrary to my initial impression of Theros, there are a number of cards that I really found interesting. Sadly, I've been preoccupied with a lot of things these last few days which kept me from writing about the newly spoiled cards but no matter, let me take this opportunity to write about one of the planeswalkers which a number of people seem to not find impressive as compared to the first two planeswalkers that were spoiled.
Like most of the previous blocks' first set, they often have three planeswalkers and Theros is no exception. Ashiok, Nightmare Reaver is the third planeswalker to be spoiled after Elspeth, Sun's Champion and Xenagos, the Reveler. Furthermore, if you're going to notice, the three planeswalkers generally represents the five colors of magic with Elspeth being the only mono-colored planeswalker representing white, Xenagos representing red and green and Ashiok, representing blue and black.
Like with all planeswalkers, Ashiok is difficult to evaluate especially that we're not sure how the new metagame will look like, setting aside the most likely probability of red-based aggressive strategies swarming the metagame.

What initially caught my attention regarding this planeswalker is its low mana cost. Ashiok only cost three mana and if we're going to look back at previous planeswalkers  which costs three mana, we can confidently say that all of them saw play in the metagame of their times, with the exception of Ajani's latest iteration which I feel may still impact new standard in some way.
Jace Beleren initially didn't see play right away as compared to Garruk Wildspeaker and Ajani Goldmane. People didn't appreciate Jace's +1 ability since it let's their opponents draw a card and it's perfectly reasonable. Who would want their opponents to be benefiting from the card that you paid the mana cost for? Not to mention that it's likely that you wouldn't be able to play the card you drew in cases where you had just plopped Jace on the battlefield. On the other hand, choosing to draw only for yourself through his second ability reduces his loyalty counter which makes him vulnerable to the opponent's creatures. His ultimate was rarely used at that time since the metagame was a bit aggressive, with faerie rogues flying around and kithkins drawing their swords, supported by their wizened cenns so there was just not much time to go up to 10 loyalty counters, not to mention that in order for you to do that, you have to use his first ability which allows your opponent to draw a card which is not a good idea. However, the tournament adjusted and people eventually learned to utilize Jace Beleren effectively and eventually became a staple in Faerie decks like Garruk being a staple in green ramp aggro decks at that time.
Liliana of the Veil on the other hand was the most expensive planeswalker of her time. When she first came around the standard metagame, people were excited to put her in their Solar Flare decks since it helps enable their plan of discarding a big creature, in this case, a Sun Titan whom they will eventually reanimate through the use of Unburial Rites. This then will bring back copies of Phantasmal Images which will then become copies of Sun Titan themselves, re-triggering the ETB ability of a Sun Titan to get more copies of Phantasmal Images from the graveyard to become another copy of Sun Titan and you get the idea. It should be obvious by now that having no immediate answer to such threats will likely close the game on the spot.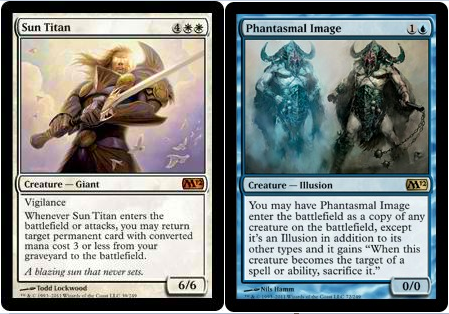 Her second ability is also no joke since it definitely gets rid of a creature. However, when UW Delver decks started dominating the metagame, people started to use Liliana less since they tend to get out tempo-ed. Just imagine, a UW Delver deck will simply play the turn one namesake card and then increase the chances of it becoming a reasonable threat through the help of Gitaxian Probe, and Ponder and once it becomes an insectile aberration, they'll just sit on their counterspells, which was Mana Leak at that time. However, if the necromancer of the veil goes through unopposed then it will spell trouble for any deck since her ultimate is very very relevant and wins games.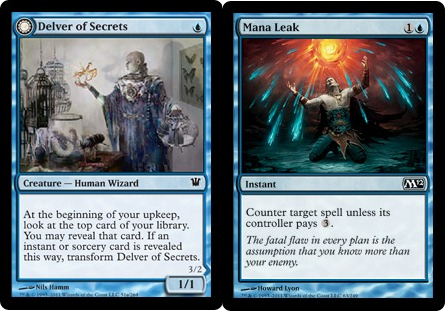 In fact, even now, Liliana continues to be a staple in some decks, particularly the current Jund Midrange decks. Though Liliana is no longer seen that much these days thanks to the changes in the metagame, she has proven herself to be one of the most powerful planeswalkers to have been designed by Wizards of the Coast. And we're not even mentioning the havoc that she's causing in the Modern format as a four-of in a Jund deck and was usually cascaded to by the once-modern format legal card Bloodbraid Elf. And this won't be possible if not for Liliana's low-mana cost. And thanks to her low mana cost, playing her on the 2nd turn with the help of a Deathrite Shaman is possible with the Jund deck in Modern.
Domri Rade is another card that has impacted the current Standard metagame. Though his inclusion is mostly limited to creature-densed decks, his abilities are all worth it. One common interaction would be Domri's fight ability, the second ability to be exact, being used to target your own Boros Reckoner to fight another creature of an opponent which will then deal damage to the minotaur wizard which in turn, will trigger its ability to redirect damage dealt to it to a creature or player. Even his first ability is relevant since it helps you draw half a card, provided that your deck's creature density is really high. And truth is that based on my experience, a turn two Domri is hard to deal with especially if you're a control deck and once you are able to use his ultimate, it's usually game over for your opponent.
And perhaps, the biggest factor which made these aforementioned planeswalkers standard playable is their low mana cost and I believe the same can be said of Ashiok.

At first glance, his (or her, though Vorthos Doug Beyer nor anyone didn't confirm Ashiok's gender but for the purposes of this article, we'll refer to Ashiok as a male character) first ability doesn't seem to impact much of the board. It simply exiles the top three cards of the opponent's library and nothing more. It doesn't let you draw cards, nor does it let you deny opponents any resources or even deal with creatures or even create tokens to defend itself. It's like playing an over-costed Millstone with a free activation that mills the opponent for three cards. Now, would you play a three mana cost millstone when you can simply play a more proactive three mana cost card like Nightveil Specter perhaps? Assuming that Ashiok is in some kind of control shell, would you bother tapping out on the third turn just to mill your opponent three cards which does not affect his board position at all? Considering these factors, it is perfectly understandable why people would easily dismiss Ashiok. However, if we're going to look closely, Ashiok's starting loyalty is three and using his first ability brings his starting loyalty to five. Suddenly, the three-drop planeswalker became difficult to get rid off by mere aggression. In order for an opponent to force the Nightmare Weaver to retreat, he has to at least have a total of 5 power on board. And even if he is able to off Ashiok, the turn will likely end with you unharmed.
And take note, this is not putting factors like you having a removal for your opponent's creatures into account. Looking at the color combination of Ashiok's mana cost, we have a number of creature removals at our disposal such as Doom Blade, Warp Physique, Devour Flesh, Ultimate Price and many more. We even have a possible turn two Omenspeaker to serve as a chump blocker against your opponent's creatures who're planning to deal with a third turn Ashiok. What makes Ashiok's first ability good is that it has synergy with his second ability.
Had to admit that I wasn't able to understand what Ashiok's second ability does at first glance but after reviewing it a number of times, I was able to eventually comprehend it. Yay for me. Basically, Ashiok's second ability is dependent on the creatures exiled using Ashiok's first ability and ultimate. So after using his first ability the first time to exile three cards, the Nightmare Weaver has the option to put any creature from the exiled cards into play at the cost of his loyalty counter which is equal to the converted mana cost of the creature that you want to put into the battlefield. For example, two of the exiled cards are creatures namely Boros Reckoner and Precinct Captain.
You have the option to get one of those creatures into the battlefield with the added creature type of "Nightmare" under your control, provided that Ashiok's loyalty counter is equal to the creature's converted mana cost or less. So if for example Ashiok has five loyalty counters, you can either put the Boros Reckoner into play under your control or the Precinct Captain under your control at the expense of Ashiok's loyalty counter. If you decide to choose Boros Reckoner then the loyalty counter cost to get him under your control would be three which will reduce Ashiok's loyalty counter down to two. On the other hand, if you choose to get Precinct Captain instead then the value of X will then be two which will reduce Ashiok's loyalty counter down to three.
If you're going to think about it, this is Ashiok's means of protecting himself; by taking control of a creature that was exiled by either his first ability or ultimate. Just being able to take control of a Boros Reckoner from an RDW opponent can definitely make a big difference when it comes to board state and will surely make your opponent think twice before attacking you or Ashiok for that matter. Even better if you can gain control of a Kalonian Hydra right off the exiled cards and is possible since using the blue black planeswalker's first ability will increase his loyalty counter to five which is enough for him to make a nightmare out of the hydra. Just imagine doing such a thing on the fourth turn. It can be devastating to the opponent.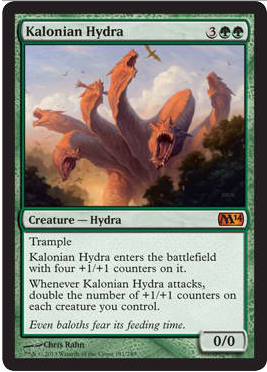 Even if you're unable to get a good creature like a Hydra or a Reckoner, being able to generate a chump blocker is still a good thing since you're not losing leverage. At the worst, the pile of cards exiled don't have any creatures but at least, you still have Ashiok with a high loyalty counter which can make killing him challenging. Not to mention that you may have spot removals to keep creatures down. Having an Ashiok online against a control player is also advantageous since using his first ability potentially threatens an ultimate in four turns and if not dealt with, can be crippling to the control player.

Speaking of his ultimate, it may not appear impressive against an aggressive player since more or less, the aggro player already has dumped most of his hand before you can even activate his ultimate. This is provided that you are also not using his second ability to stem the aggression which will likely keep Ashiok from having enough loyalty to pull off his ultimate. And even if you are able to reach eleven loyalty counters, you'd probably prefer to keep it that way and use his second ability to stall the opponent's attacks instead of his ultimate. In addition to this, even if you do actually utilize his ultimate, it will still keep Ashiok alive with one loyalty counter for you to be able to continuously abuse his abilities, totally wrecking your opponents' hand. And yes, that's opponent with an "s" meaning that if you are able to miraculously pull an ultimate in a game of Commander, then chances are, you'll be enjoying the look on your opponents' faces.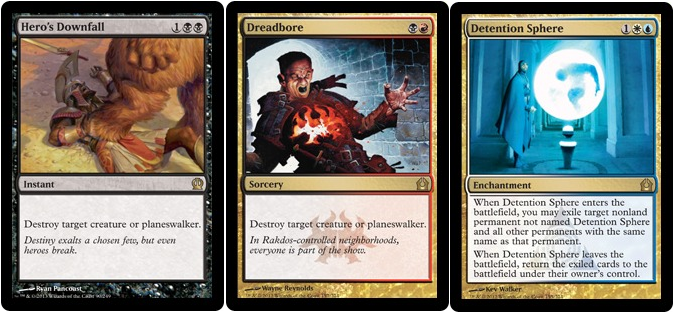 On the other hand, Ashiok's ultimate can totally win you control match ups if he is not dealt with right away. Even if he was dealt with using cards like Hero's Fall, Dreadbore and or Detention Sphere, the damage that he has done on the opponent's library is irreparable since his first ability exiles cards rather than putting them on the opponent's graveyard. Though frankly speaking, the chances of you triggering his ultimate may not be that high thanks to cards that specifically deal with planeswalkers, and him being able to come online as soon as the third turn is already a big deal. Remember the Nephalia Drownyard days? Yeah, only this time, you don't need to leave mana up every end of turn of the opponent to mill their libraries. You only need to play an Ashiok and use his first ability to do that.
Of course, it's still faster to mill the opponent's library utilizing multiple Drownyards unlike Ashiok due to him being legendary but then again, I guess we can't have it all huh? Overall, I honestly believe that Ashiok, Nightmare Weaver will make an impact in the upcoming metagame somewhere along the way. That's it for today! Next time, let's see what kind of brews we can come up with now that all the cards in Theros have been spoiled!
Thanks for reading!
@ravenknives at Twitter
Raven Knives